With lockdown having severely impacted on many kinksters ability to play, and with many couples finding the stress of current times impacting on their libidos, Valentine's day, which falls this year on a Sunday, is the perfect excuse to make some time to rekindle that fire.
1. Jewellery.
We won't be locked down forever, so make sure your partner is ready with their bling to show off once we're allowed out.
For those a fan of the 'subtle-until-you-notice-it' look, this beautiful ring by Pacific Grove Jewellers is a extravagant gift.
But, if you prefer something for the bedroom, these nipple clamps by Body Novelties Jewellery is pretty enough to adorn your submissive, but functional enough to lead them around the dungeon.
In the bottom left you'll spy some elegant line drawing inspired earrings by All Things Quirky 4 u. I love the simplicity of these earrings and have a very similar design to adorn my neck. It is one of my favourite pieces to wear in vanilla settings.
And lastly, but certainly not least, an item that just tickles me pink. It's no secret that I love Victorian Porn (and want to create some myself, just need to get my hands on a suitable corset…), so finding these cufflinks was an utter delight.
2. Bedroom tools
Remote fun: If you are having to play at a distance, I recommend Lovesense remote toys, which are what I use in my skype sessions for that crucial physical stimulation.
The butt plug in particular is great fun, but I'm also a fan of the super powerful Domi 2. You can connect them up to each others phones long distance with the app, and tease away.
Chastity Cage: Lockdown can feel like we have little control over our lives at the moment, so a great kink to explore is chastity. Whilst metal cages are certainly more comfortable, this serpent design is so cute, that I'll even forgive the dick pic that features it.
It's a beautiful gift to yourself or to a partner to explore denial, control and release.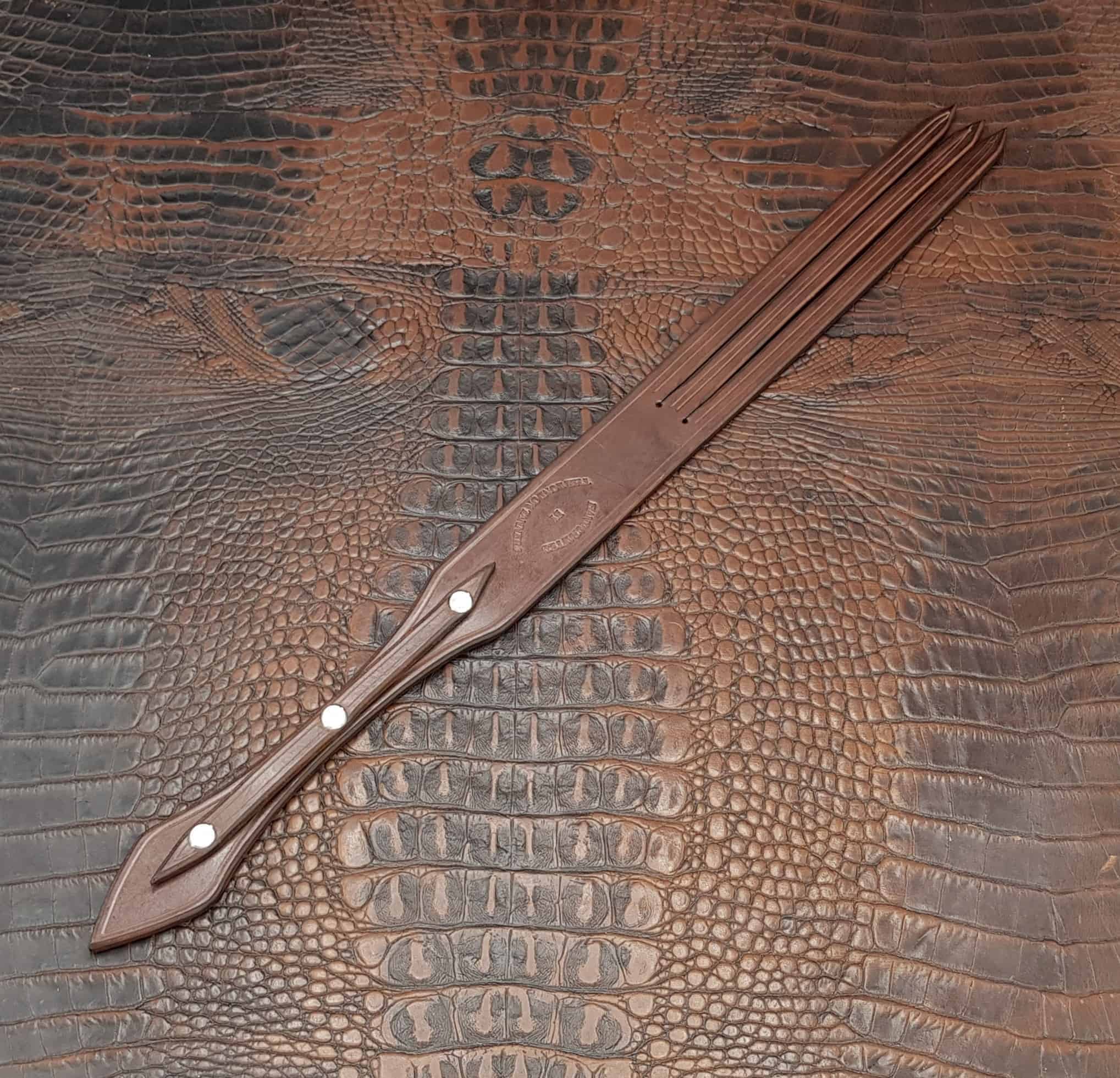 A new tool: If I could, I would buy up the entirety of The London Tanners stock, but for now I want to showcase their exquisite teacher tawse – Not for the feint of heart, but a sensational addition to any corporal punishment enthusiasts collection.
3. Indulge in Ethical porn.
There's a lot of free porn out there. Loads. So why would you pay for porn? Because it's very difficult to tell if the performers are comfortable or have been coerced. There are well documented cases of women finding videos of their rape and sexual assault have been uploaded, or of confidential materials sent to a lover privately, being uploaded without the consent of the model.
The easiest way to make sure you avoid this is to buy directly from the model. Sites like AVNStars, PocketStars, Onlyfans, etc are perfect for this.
Here are some fabulous content creators I love:
Countess Diamond – she's awarding winning for a reason, her Femdom content is FIRE
Mistress Krush – Sadistic and exceptionally talented with whips.
Elise Kennedy – More vanilla oriented, but perfectly paired with Scottish humour and well worth subscribing. She's also recently produced a panel show of sex workers which is well worth a watch.
And of course, Me. My content is full of Femdom erotica, audios, sensuous photos and videos. I also love cosplay and taking inspiration from myths and legends.
4. Find Time to escape
Lockdown has us all pulling our hair out for a multitude of reasons. The house feels like a trap, order has turned to chaos a long time ago, and everything feels numb.
Sometimes the best thing you can do is create a safe space for your loved one to escape to, and make all the decisions.
Pick a room in your house, make it immaculate, string up some fairy lights or candles (ikea or designer, up to you). If you have kids, choose an activity which you can all take part in or banish them to another room with something to keep them occupied. This is all about your partner and making them feel relaxed. Ask them what they need. Listen to their answer and implement it, as best you can, given the circumstances.
5. Spa at home
Going out for a day's pamper feels like a very long time ago. Create a spa at home for your partner. Not sure how? I've written a detaied guide here.